hi all :greetings-waveyellow:
i wanted to make a replacement output for my condenser to replace the parrot. i payed a visit to the only scrappy in my aria that i'm aware of that lets you *buy* , hornsby scrap metal. i was going to buy some smaller tubing than what i had, and intended to poke around to see if i could find any fitting. i was after a 2inch to 3/4. mac's parrot uses two reducers soldered together to bring it down from 2 inch to 1/2 inch. i actually wanted to go down a bit smaller, since the output from the parrot was 3/8inch. then i hit the jackpot! :dance:
in a skip bin they had a bunch of these (i had cut one end off for my output when i took this) :

even had the right size tube :)) . all i had to do was cut the tube end the right length, re-anneal the tube and re-shape it, drill a vent hole and slap on an easy flange :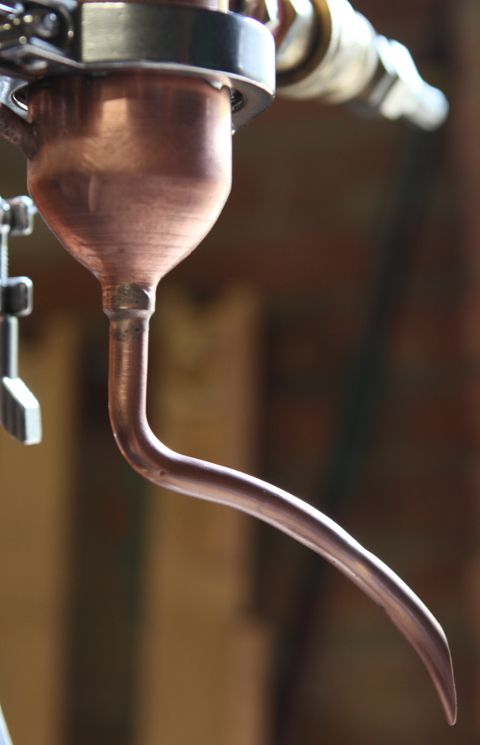 they also had some 3 inch ones as well.