Hi,
so long story short, i was at HBS and mentioned about my still i built and owner said he has a 200 litre still that has been in a crate for years and would love some one to get it going... so that's me now! haha
i need some help with the column see below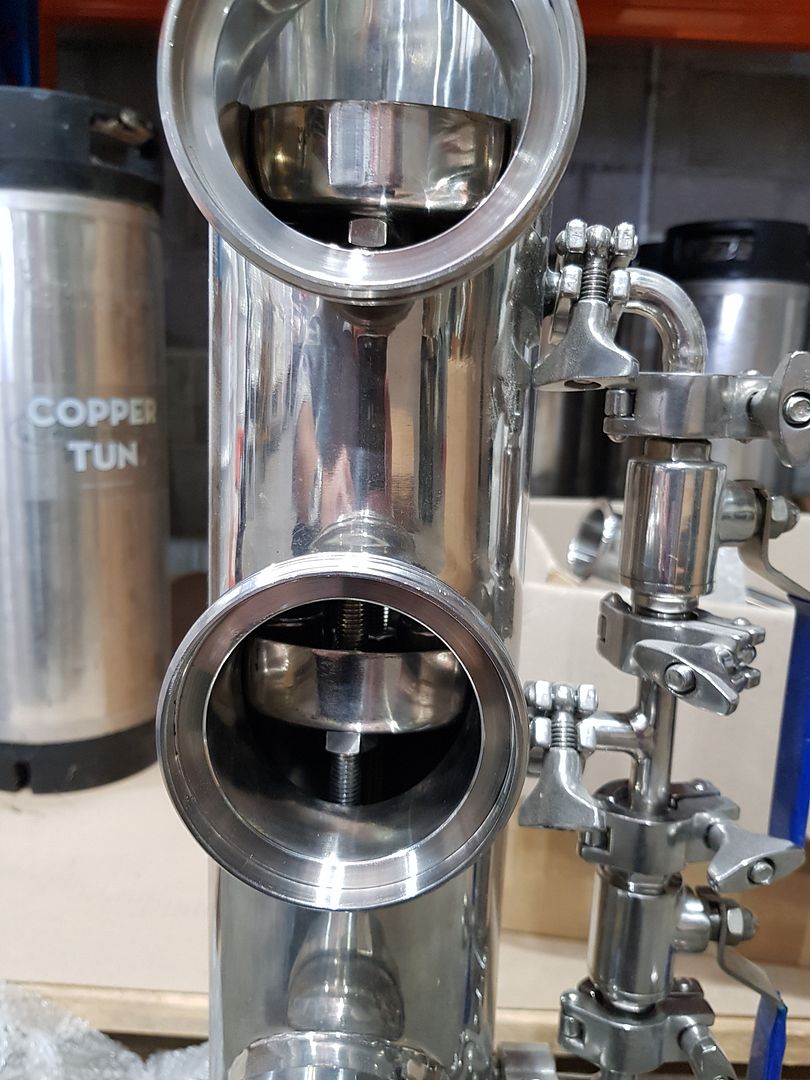 its a 4" column i am not sure about the ball valves on the side, what are they used for? should they be below the plate like in the photo? the photo below you can see a notch at about 3o in the plate clock that would line up with the ball valves. I think the plates have been installed to high.
there is no documentation or a shipping label on the crates to see where it came from.
any info would be great thanks
and some more photos i took just in case