hi gang :greetings-waveyellow:
after making a home for tiny tim, the small boiler i made, i had some off cuts, as well as the bits i trimmed from the end of the boards which had started to split. yeh... i used american white oak :shifty: . i cut the offcuts ext into 20 x 16mm sticks, and for sticks less than 80mm long, i trimmed some more down to 16 x 16mm so the end grain was less than 10% of the total surface aria.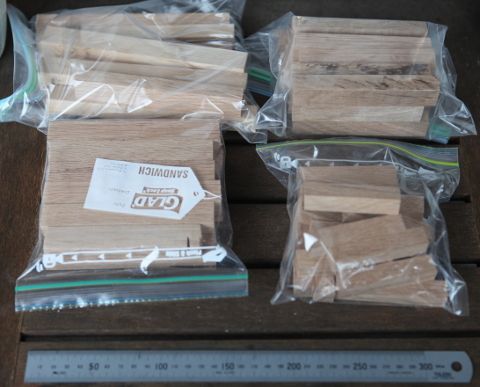 i was planning on charring some, and toasting some. any reason to leave some sticks as raw?